Legendary Sparkling Sweetness in the Tone of this Haynes Silver Plated Flute - Model AF 400 SE
Long History of Flute Making




The Haynes company of Boston, USA, has been making flutes

continuously since 1888

.

They've

become pretty good at it.
Why Every Student will Love this Flute
Haynes brand flute, Student Model - bright, shiny and brand new.
Attractive case with carry bag included.
Suitable for all students from the age of 7 & over. Welcome in school bands.
No hard-to-reach packing materials that need to be removed.
No finicky adjustments to make before the flute is playable.
The flute looks so beautiful, it will make your friends envious when they see you with it!
Simply assemble and play.
How I Make it Easy for You
Every instrument from Andrew Scott Music is played and checked by an Australian technician before it leaves our warehouse..
30 days, 100% money back guarantee, gives you time to test the instrument.
Full 12 months repair or replace warranty.
Quick delivery by Australia Post.
7 payment options.
Lay-by-available.
Admired in all School Bands
This flute carries a well deserved reputation for quality and reliability. Whenever you enter a room with other flutists and reveal that you own a Haynes flute, waters will part.
More and more school bands are now featuring brightly colored instruments amongst the assembly of traditional colors. Masterpiece flutes are a welcome addition to school bands, because they are easy to play in tune and attract more children to learning music.
Hear What it Sounds Like.
The Haynes Amadeus is rewarding to play because of its quick, lively response. It yields a bright tone that is sweet and clear.
The recordings below let you hear how good this flute can sound.
But Wait! There's More !!!
Bonus #1 - Flute Fingering Chart

Sooner or later you will find a note in one of your pieces that you don't know the fingering for. It might be a D sharp, it could be a B flat. Whichever note it is, you'll find the fingering for for it in this 3 page booklet, which shows you how to play all the notes on the flute from Low C to Altissimo F. 42 notes in all. Delivered as a download.

Bonus #4 -The First Flute Method

The First Flute Method is an easy-to-follow system designed for the absolute beginner. It teaches you all the things you need to know to play the flute. The method consists of a 72 page Ebook and set of 170 audio tracks, delivered by download.

It contains music from all styles and eras, so there is sure to be something you will really love.

Through a sequence of explanations, diagrams, exercises and songs, you will learn how to play the flute at your own pace.

It will be helpful if you take lessons from a teacher also, but you can still achieve a lot by yourself.

No musical knowledge is necessary.

Topics covered include:

Putting the flute together

How to hold the flute

Making your first sound

Counting beats

Tuning the flute to the CD

How to breathe and blow properly

How to read music

and much more.

 

Bonus #2 - Flute Ringtone

The track is "March of the Toys", from Peter Tchaikovsky's ballet, The Nutcracker Suite. This recording is a fresh arrangement for the flute that is not available elsewhere.

Bonus #3 - Flute Sheet Music

A copy of the sheet music for your ringtone, March of the Toys, so that you can play it too.
Here's What You Will Get
Haynes Silver Plated Flute
$999.00
Fingering chart


Value - $9.95
Sheet Music


Value -$14.95
The First Flute Method,
with 170 MP3 Tracks
Value -$29.95
Two Fold Guarantee -
Our guarantee to you is this

Part 1:
For 30 days, you will be able to thoroughly test the flute, show it to your teacher and get their opinion. If, at the end of that time, you are not convinced that this instrument represents great value for the price you paid, or for any other reason, simply contact us and tell us you are returning it. We will promptly and courteously refund your purchase price.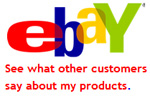 This is an absolutely risk-free deal for you.
Please check out my positive feedback on Ebay. I am in this business for the long term, and satisfied customers are the goal I aim for.

Contact
Office Hours:
9am to 5pm
Monday to Friday
Phone
Australia
(08) 8370 8358
International
+61 8 8370 8358
Current time at Andrew Scott Music