Blue and Gold Flute
Full-Size Instrument
This beautiful, brand new blue and gold flute is a full-size adult instrument.
Children can't grow out of it. It's suitable for anyone from the age of 7 years.

Suitable for School Bands
More and more school bands are now featuring brightly colored instruments amongst the assembly of traditional colors. Masterpiece flutes are a welcome addition to school bands, because they are easy to play in tune and attract more children to learning music.
Download my Free Report
"7 Things You should Know Before You Buy a Flute"
Including:
What are Flutes Made of?

How to Spot a Forgery

Extras - Which are the Ones You Need?

Tone Quality What Makes a Flute Sound Good?

New vs Second-hand

And Much More
Get
"7 Things You Should Know
Before
You Buy a Flute"

Not ready to buy a flute yet?

.
Hear What it Sounds Like.
Our range of colored flutes all sound the same, so we don't record individual tracks for each one. The recordings below let you hear how good this flute can sound.
Split E Mechanism
This flute is fitted with the split E mechanism, which is a lever that automatically closes one of the G keys when High E is fingered. This lowers the pitch of high E, which tends to come out a little sharp, making it easier to play High E in tune. This feature is definitely worth having, although few students get up to high E for at least three years. It is difficult enough at the best of time to play the flute in tune, and any feature that makes this task easier is a big asset. The base model Yamaha flute, the YFL-221, doesn't have the split E. If you want a Yamaha flute with a split E, you have to upgrade your flute to the YFL-221, but it will cost you $150 extra. All Masterpiece flutes have the Split E mechanism fitted as standard.
Construction
The body of this flute is made from cupro-nickel - an alloy of copper and nickel, then painted blue. The keys and lip-plate are coated with with pure gold plating.
Gold plating is superior to nickel plating because
It gives a brighter, shinier finish, and


Nickel plating feels greasy to the touch, making the flute slippery to hold.
Great Value if it was $226
.
Brand
Masterpiece
Model
Entertainer
Brand New
Full Size Instrument
Suitable for School Band
Gold-Plated Keys
Offset G Key
Split E Mechanism
Number of Holes
16
Foot Joint
C
Covered or Open Holes
Covered
Carry Case
Included
Cleaning Rod
Included
Adjusting Screwdriver
Included
Microfibre Cleaning Cloth
Included
Why buy musical instruments from us:
Hundred of satisfied eBay customers have given us great feedback – and you will have a 12 month warranty covering you in the unlikely event of a manufacturing defect.
Our principal, Andrew Scott, has been a professional musician and teacher since 1978. He supplies his students with these instruments and can vouch for their value.

We send by next-day-delivery overnight express post, or registered post. Any loss or damage during shipping is borne by us.
We ship via Australia Post, one of the most reliable postal services in the world. Our warehouse is located in the Adelaide Hills.
.
Payment information
We accept PayPal, Bank Transfer, cheques and money orders. We usually send orders on the same day that we receive payment.
Choose your Shipping - Australia
A variety of shipping options are available, depending on how quickly you want your new instrument. Each option includes tracking.

International shipping
This item ships via Australia Post Air Mail and is covered for replacement if the item is damaged during shipment. Optional loss insurance is available.
The Masterpiece Brand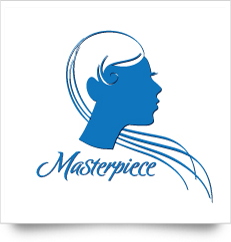 This brand has been developed to provide great value instruments for entry level players who are in the early stages of learning.
You can reasonably expect several years of trouble-free playing from a Masterpiece instrument.
Here's What You Get

+
+
+
+
+
 
 

All of the above items:


Blue & Gold Flute, including case.........................$226.00
Fingering chart....................................................9.95
Ringtone............................................................4.95
Sheet music........................................................14.95
The First Flute Method, with 170 MP3 audio tracks........29.95
Outstanding value..................................$285.80

Price to You - Just $209
Contact
Office Hours:
9am to 5pm
Monday to Friday
Phone
Australia
(08) 8370 8358
International
+61 8 8370 8358
Current time at Andrew Scott Music