Sheet Music for Saxophone
This delightful collection contains fifteen of
the most popular nursery rhymes and
children's songs of all time.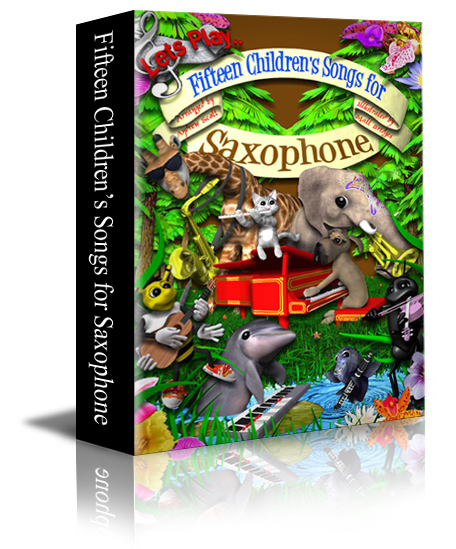 These are the songs:

1. Five in the Bed
2. Mr Eddy Had a Teddy
3. If You're Happy and You Know it
4. Diddle Diddle Dumpling
5. Li'l Liza Jane
6.Three Blind Mice
7. Five Little Ducks
8. Baa Baa Black Sheep
9. Hickory, Dickory Dock
10 .A Frog Went Walking
11. The Animals Went in Two by Two
12. Alouette
13. Hey Diddle Diddle
14. Humpty Dumpty
15. She'll be Coming Round the Mountain

Alpha Notation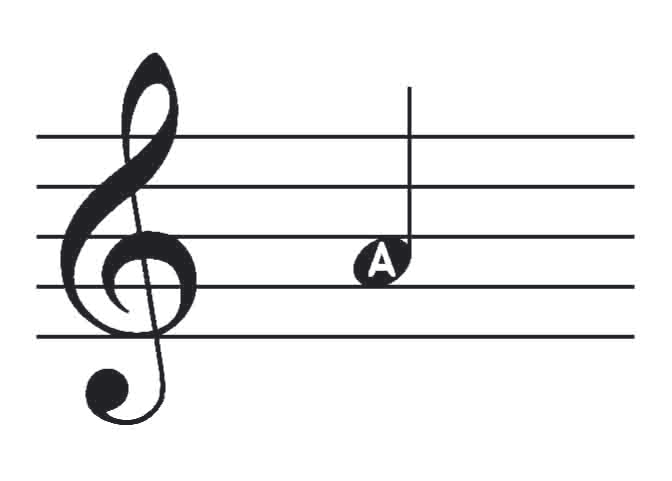 The notation features note names written inside the note-heads, making them easy to read.
Chord Symbols

Each song has chord symbols as well as melody notes, so you or a guitar player can strum along, or play an accompaniment.
Charming Illustrations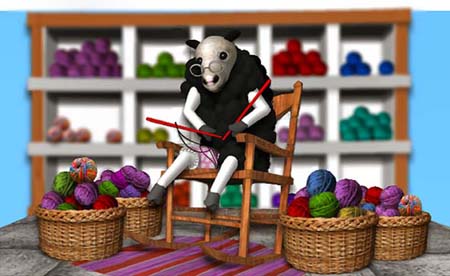 Mr Eddy Had a Teddy
Here is one of the songs from the book: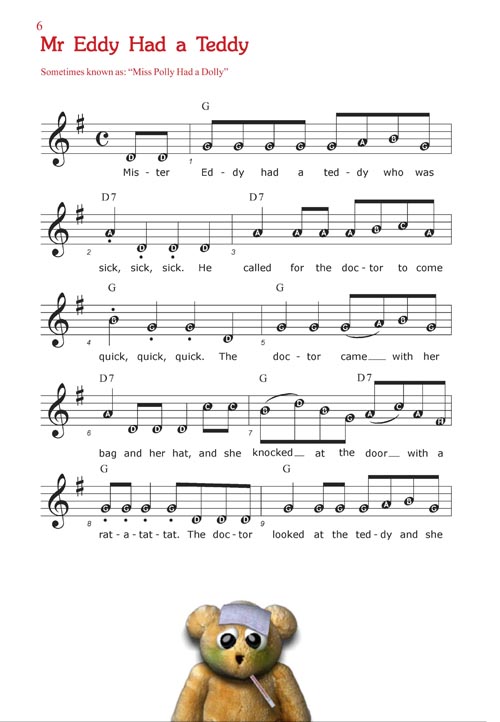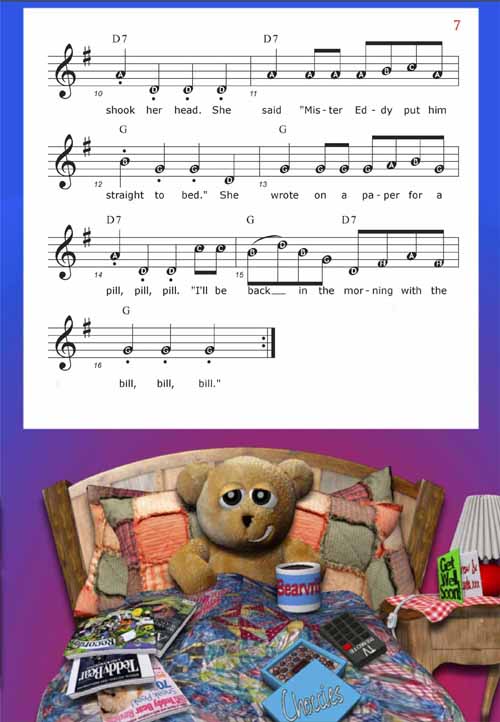 26 Page Ebook
Instant Download
Pay Here
$US9.95