New White and Silver Flute in Case
Ideal 1st Instrument Suits Beginners 7 and up
- Open Holes with B Foot Joint -



Why Every Student will Love this Flute
Masterpiece brand flute, Student Model-bright, shiny and brand new.
Attractive case with carry handle included.
Suitable for all students from the age of 7 & over. Welcome in school bands.
All the features of the Yamaha 211 at less than 1/3rd of the price.
No hard-to-reach packing materials that need to be removed.
No finicky adjustments to make before the flute is playable.
The flute looks so beautiful, it will make your friends envious when they see you with it!
Simply assemble and play.
How I Make it Easy for You
Buy from an expert- I have been a music teacher since 1980, and have written more than 60 books on how to play musical instruments.
Full 12 months repair or replace warranty.
30 days, 100% money back guarantee, gives you time to test the instrument.
Quick delivery by Australia Post.
7 payment options.
Lay-by-available.
Hear What it Sounds Like.
A white flute will sound the same as a green one, or any other color, so I haven't recorded individual tracks for each one. The color of the keys doesn't make any difference to the tone. A silver-plated flute will have a richer tone than a colored flute. The recordings below let you hear how good these flutes can sound.
Split E Mechanism
This flute is fitted with the split E mechanism, which is a lever that automatically closes one of the G keys when High E is fingered. This lowers the pitch of high E, which tends to come out a little sharp, making it easier to play High E in tune. This feature is definitely worth having, although few students get up to high E for at least three years. It is difficult enough at the best of time to play the flute in tune, and any feature that makes this task easier is a big asset. The base model Yamaha flute, the YFL-221, doesn't have the split E. If you want a Yamaha flute with a split E, you have to upgrade your flute to the YFL-221, but it will cost you $150 extra. All Masterpiece flutes have the Split E mechanism fitted as standard.
Open Tone Holes
This flute features five tone holes that have holes in them to allow better projection of your sound. The open tone holes also allow you to perform slides and glissandos with greater precision.
Because it can sometimes be tricky to make the transition from covered tone oles to open, the flute is supplied with five silicon plugs, which you can easily remove one at a time as you become more able to completely cover the open tone holes with your fingers.
B Footjoint
This flute features an extra key at the bottom of the flute, on the footjoint. This key allows you to play an extra note - Low B. Normally the lowest note on a flute is Low C. This flute is a few cm longer than flutes with a C footjoint, hence its ability to produce Low B. It's not every piece of music that requires Low B, but it can be gratifying to have the potential.
Specifications
| | |
| --- | --- |
| Brand | Masterpiece |
| Model | Entertainer |
| Brand New | |
| Full Size Instrument | |
| Suitable for School Band | |
| Silver-Plated Keys | |
| Offset G Key | |
| Split E Mechanism | |
| Number of Holes | 17 |
| Foot Joint | B |
| Covered or Open Holes | Open |
| Carry Case | Included |
| Cleaning Rod | Included |
| Adjusting Screwdriver | Included |
| Microfibre Cleaning Cloth | Included |
|   |   |
NO Packing Materials to Remove
Before manufacturers ship their flutes to suppliers, they usually insert packing wedges to support the keys in transit. These wedges need to be carefully removed with tweezers before playing. The wedges are not always easy to spot. If you don't remove every one, you risk bending the keys. Most suppliers of budget flutes don't bother to remove these wedges - they simply unpack your flute from a shipping container and send it to you. I remove all the wedges from every flute before I send it out.


NO Adjustments to Make
During transit from the factory, the last phase of seating of the pads occurs, as the pads become compressed into their proper position Tiny adjustments are often necessary when the flute reaches its destination. The adjustments are simple to perform, but if you don't know where to put your screwdriver your flute won't play at its best. Those suppliers who ship straight from the container and don't even bother to remove the packing wedges care even less about fine-tuning your flute before you get it. I play test all Masterpiece instruments and adjust them for you so that they are ready to play when they reach you.



Why buy musical instruments from me?
I know a good flute when I see one. Since 1980, I have been a professional musician, teacher and author. I have taught hundreds of students i n thousands of lessons. I have written more than 60 books on how to play musical instruments that have collectively sold more than one million copies worldwide.. Masterpiece instruments are the same instruments that I recommend to my students. I sit beside them and listen to them play all day long.
Choose your Shipping - Australia
A variety of shipping options are available, depending on how quickly you want your new instrument. Each option includes I send by next-day-delivery overnight express post, or registered post. Any loss or damage during shipping is borne by me. I ship via Australia Post, one of the most reliable postal services i n the world. My warehouse is located in the Adelaide Hills. All postage options include tracking


International shipping
This item ships via Australia Post Air Mail and is covered for replacement if the item is damaged during shipment. Optional loss insurance is available.


6 Ways to Pay
You can pay by credit card, PayPal, bank transfer, cheques, cash and money orders. I usually send orders on the same day that I receive payment.



Lay By Available
Don't have the funds right now? If you can send me a 10% deposit I will hold the instrument for you until you are able to pay it off.


The Masterpiece Brand
This brand has been developed to provide great value instruments for entry level players who are in the early stages of learning. You can reasonably expect several years of trouble-free playing from a Masterpiece instrument.

But Wait! There's More !!!
Bonus #1 - Flute Fingering Chart

Sooner or later you will find a note in one of your pieces that you don't know the fingering for. It might be a D sharp, it could be a B flat. Whichever note it is, you'll find the fingering for for it in this 3 page booklet, which shows you how to play all the notes on the flute from Low C to Altissimo F. 42 notes in all. Delivered as a download.

Bonus #4 -The First Flute Method

The First Flute Method is an easy-to-follow system designed for the absolute beginner. It teaches you all the things you need to know to play the flute. The method consists of a 72 page Ebook and set of 170 audio tracks, delivered by download.

It contains music from all styles and eras, so there is sure to be something you will really love.

Through a sequence of explanations, diagrams, exercises and songs, you will learn how to play the flute at your own pace.

It will be helpful if you take lessons from a teacher also, but you can still achieve a lot by yourself.

No musical knowledge is necessary.

Topics covered include:

Putting the flute together

How to hold the flute

Making your first sound

Counting beats

Tuning the flute to the CD

How to breathe and blow properly

How to read music

and much more.

 

Bonus #2 - Flute Ringtone

The track is "March of the Toys", from Peter Tchaikovsky's ballet, The Nutcracker Suite. This recording is a fresh arrangement for the flute that is not available elsewhere.

Bonus #3 - Flute Sheet Music

A copy of the sheet music for your ringtone, March of the Toys, so that you can play it too.
Here's What You Will Get
White and Silver Flute, including case
$249.00
Fingering chart


Value - $9.95
Sheet Music


Value -$14.95
The First Flute Method,
with 170 MP3 Tracks
Value -$29.95
Two Fold Guarantee -
Our guarantee to you is this

Part 1:
For 30 days, you will be able to thoroughly test the flute, show it to your teacher and get their opinion. If, at the end of that time, you are not convinced that this instrument represents great value for the price you paid, or for any other reason, simply contact us and tell us you are returning it. We will promptly and courteously refund your purchase price.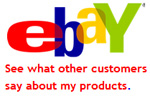 This is an absolutely risk-free deal for you.
Please check out my positive feedback on Ebay. I am in this business for the long term, and satisfied customers are the goal I aim for.

Contact
Office Hours:
By Appointment
Monday to Friday
Phone
Australia
(08) 8370 8358
International
+61 8 8370 8358
Current time at Andrew Scott Music