Free Sheet Music for the Flute
Advance Australia Fair – Flute Trio

Key of G



This arrangement of Advance Australia Fair is for three flutes.

The first flute has the melody and is the highest part.
The other two parts are harmonies to the melody and are written lower than the melody.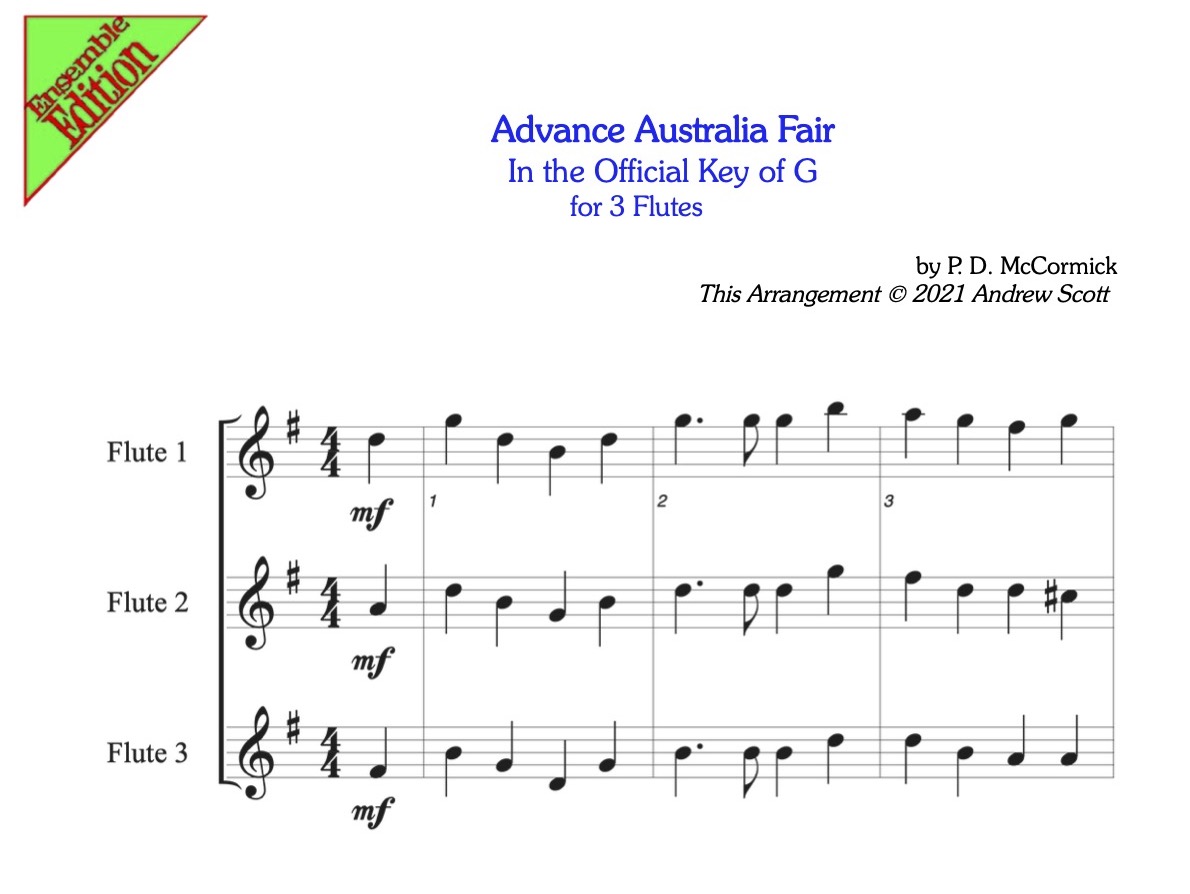 Click on the play button to hear
how this piece sounds.
This performance is in the key of G, which is the official key for Australia's national anthem. 
What that means is that you can play along with performances and broadcasts of the anthem at local and national events, such as school assemblies, sport matches, the Olympics, and other official events.
What you get: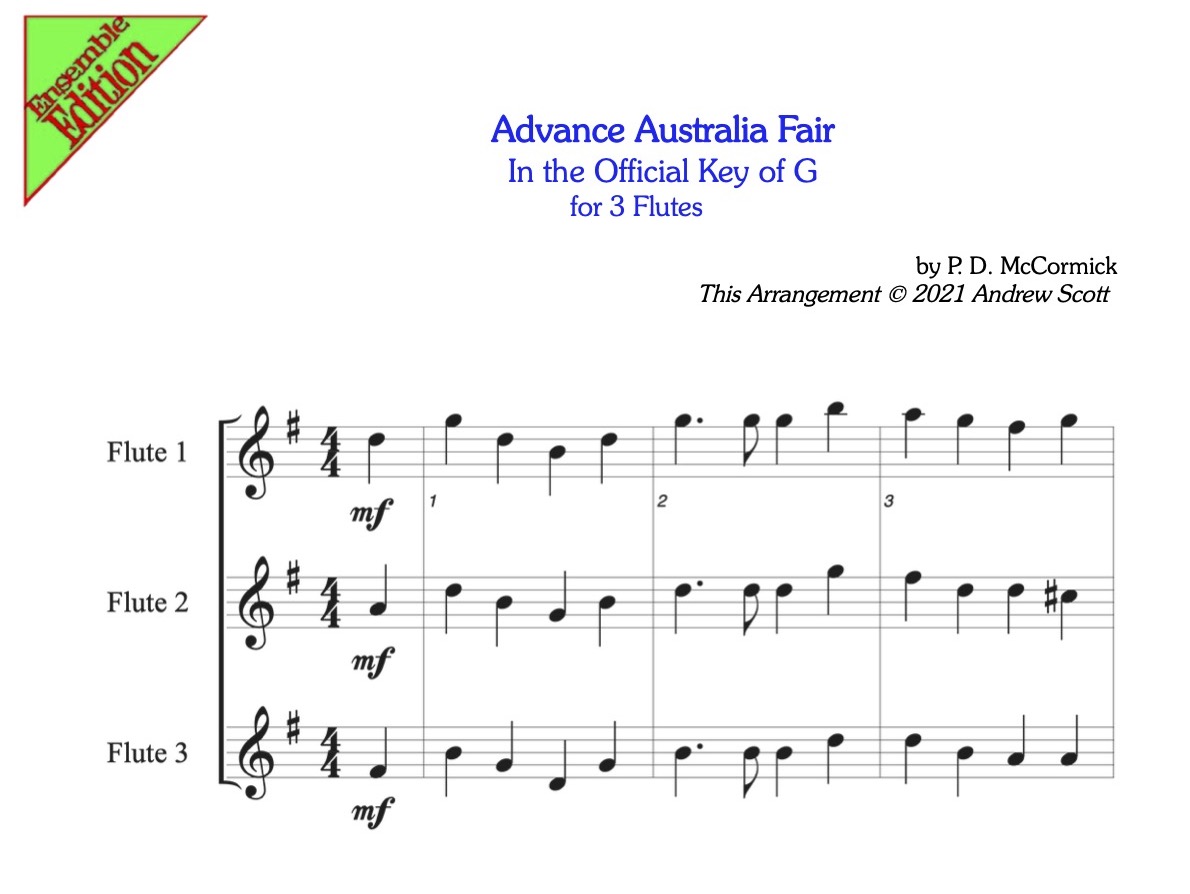 1. Sheet Music score arrangement of this piece for 3 Flutes .